---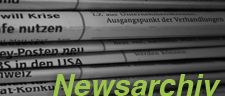 Newsarchiv: News
Jahr 2018
Conlon BH, Frey E, Rosenkranz P, Locke B, Moritz RFA, Routtu J (2018):
30.05.2018: The role of epistatic interactions underpinning resistance to parasitic Varroa mites in haploid honey bee (Apis mellifera) drones. JEB .
Buttstedt A, Mureşan CI, Lilie H, Hause G, Ihling CH, Schulze S-H, Pietzsch M, Moritz RFA (2018):
19.03.2018: How honeybees defy gravity with royal jelly to raise queens. Curr Biol 28: 1-6
Aumer D, Mumoki FN, Pirk CWW, Moritz RFA (2018):
19.03.2018: The transriptomic changes associated with the development of social parasitism in the honeybee Apis mellifera capensis. Sci Nat 105: 22.
Jahr 2017
Pieplow JT, Brauße J, van Praagh JP, Moritz RFA, Erler S (2017):
21.06.2017: A scientific note on using large mixed sperm samples in instrumental insemination of honeybee queens. Apidologie , (early online).
Erler S, Lewkowski O, Poehlein A, Forsgren A (2017):
21.06.2017: The curious case of Achromobacter eurydice, a Gram-variable pleomorphic bacterium associated with European foulbrood disease in honeybees. Microb Ecol , (early online)
Beaurepaire AL, Krieger KJ, Moritz RFA (2017):
15.03.2017: Seasonal cycle of inbreeding and recombination of the parasitic mite Varroa destructor in honeybee colonies and its implications for the selection of acaricide resistance. Infect Genet Evol 50: 49-54.
Aumer D, Allsopp MH, Lattorff HMG, Moritz RFA, Jarosch-Perlow A (2017):
25.01.2017: Thelytoky in Cape honeybees (Apis mellifera capensis) is controlled by a single recessive locus. Apidologie .
Jahr 2016
Vezeteu TV, Bobiş O, Moritz RFA, Buttstedt A (2016):
30.11.2016: Food to some, poison to others - honeybee royal jelly and its growth inhibiting effect on European Foulbrood bacteria. MicrobiologyOpen early online
Buttstedt A, Ihling CH, Pietzsch M, Moritz RFA (2016):
27.09.2016: Royalactin is not a royal making of a queen. Nature 537 (7621): E10-E12.
Forfert N, Natsopoulou ME, Paxton RJ, Moritz RFA (2016):
11.08.2016: Viral prevalence increases with regional colony abundance in honey bee drones (Apis mellifera L). Infection, Genetics and Evolution (in press).
Margaoan R, Zahan M, Marghitas LA, Dezmirean DS, Erler S, Bobis O (2016):
11.08.2016: Antiproliferative activity and apoptotic effects of Filipendula ulmaria pollen against C26 mice colon tumour cells. J Apic Sci 60: 135-144.
Kidner J, Moritz RFA (2016):
11.08.2016: Conditions for the invasion of male-haploidy in diploid populations. J Evol Biol.
---
---