---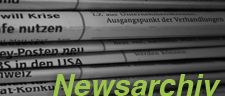 Newsarchiv: News
Jahr 2013
Lattorff HMG, Moritz RFA (2013):
10.10.2013: Genetic underpinnings of division of labor in the honeybee (Apis mellifera). Trends Genet
Evans JD, Schwarz RS, Chen YP, Budge G, Cornman RS, De la Rua P, de Miranda JR, Foret S, Foster L, Gauthier L, Genersch E, Gisder G, Jarosch A, Kucharsk R, Lopez D, Man Lun C, Moritz RFA, Maleszka R, Muñoz I, Pinto MA (2013):
10.10.2013: Standard methods for molecular research in Apis mellifera. J Apicult Res 52(4)
Buttstedt A, Moritz RFA, Erler S (2013):
10.10.2013: Origin and function of the major royal jelly proteins of the honeybee (Apis mellifera) as members of the yellow gene family. Biol Rev
Aurori CM, Buttstedt A, Dezmirean DS, Mărghitaş LA, Moritz RFA, Erler S (2013):
10.10.2013: What Is the Main Driver of Ageing in Long-Lived Winter Honeybees: Antioxidant Enzymes, Innate Immunity, or Vitellogenin? J Gerontol A Biol Sci Med Sci.
Stolle E, Moritz RFA (2013):
10.06.2013: RESTseq – Efficient Benchtop Population Genomics with RESTriction Fragment SEQuencing. PlosOne
Kidner J, Moritz RFA (2013):
02.06.2013: The Red Queen Process does not Select for High Recombination Rates in Haplodiploid Hosts. Evol Biol
de la Rúa P, Jaffé R, Munoz I, Serrano J, Moritz RFA, Kraus FB (2013):
02.06.2013: Conserving genetic diversity in the honeybee: Comments on Harpur et al. (2012). Mol Ecol
STOLLE E, KIDNER JH, MORITZ RFA (2013):
01.02.2013: Patterns of evolutionary conservation of microsatellites (SSRs) suggest a faster rate of genome evolution in social Hymenoptera than in Diptera. Genome Biol Evol 5: 151-162.
Fouks B, Lattorff HMG (2013):
09.01.2013: Social scent marks do not improve avoidance of parasites in foraging bumblebees. J Exp Biol 216: 285-291.
Jahr 2012
SOLAZZO G, MORITZ RFA and SETTELE J (2012):
10.12.2012: Choice behaviour of Myrmica rubra workers between ant larvae and larvae of their Phengaris (Maculinea) nausithous nest parasites. Insectes Sociaux
POPP M, ERLER S, LATTORFF HMG (2012):
16.11.2012: Seasonal variability of prevalence and occurrence of multiple infections shape the population structure of Crithidia bombi, an intestinal parasite of bumblebees (Bombus spp.).
DE SMET L, RAVOET J, DE MIRANDA JR, WENSELEERS T, MUELLER MY, MORITZ RFA, DE GRAAF DC (2012):
02.11.2012: BeeDoctor, a Versatile MLPA-Based Diagnostic Tool for Screening Bee Viruses.
---
---